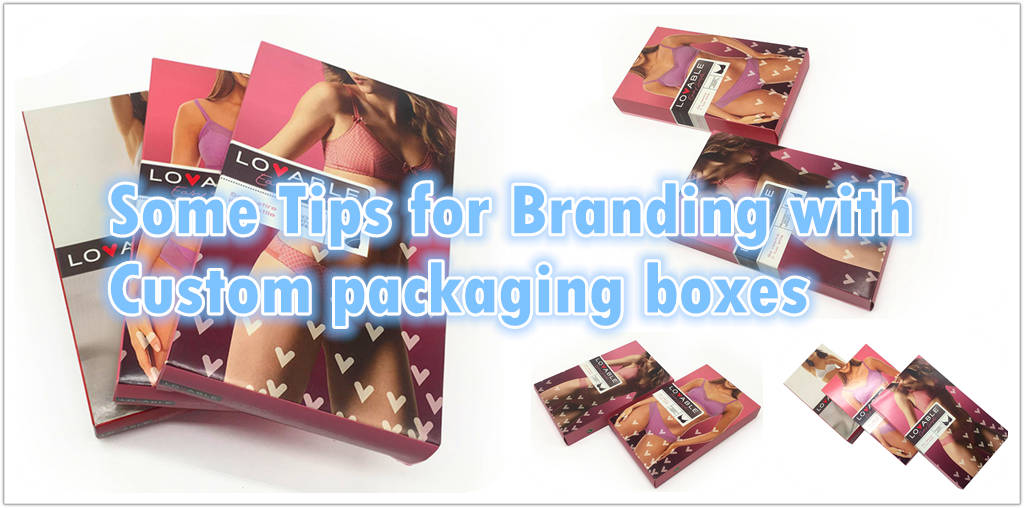 Some Tips for Branding with Custom packaging boxes
The world of retail has changed dramatically over the past decade. The rise of internet marketers and the demise of the "big box store" have changed the landscape in commerce. People are shopping online for more and more items and receiving packages on a tremendous scale. With the brick and mortar storefront no longer needed to establish a business, custom packaging boxes are becoming a popular way to connect with customers.
Once an expensive proposition, custom branded boxes are now an affordable option. Digital printing and a wide variety of popular box shapes and sizes mean that an instant impression is easy to achieve. There are a number of excellent custom packaging companies that offer intuitive do-it-yourself design applications online. With a bit of planning and some thoughtful details, any business can elevate their packaging game.
Whether you're packaging is meant for retail or is going to be used for shipping, well-designed custom packaging boxes are more than just a way to protect your product, they are your first impression.
Make An Impression
Your packaging is your customer's first look at your company. That's why it is important to make sure you develop a strong, relatable design that connects the customer with the brand. We've compiled a brief list of some key ideas to help energize your custom packaging.
Show Off Your Environmental Mindset
Consumers are becoming quite aware of the impact we're making on our environment. One needs only to look to the anti-drinking straw movement to see how consumers can drive change. When you choose to package your product in custom packing boxes, you are choosing to use a sustainable, biodegradable material.
Corrugated and card stock boxes are easily recycled and can be kept out of the landfill. According to TerraCycle's CEO, Mr. Tom Szaky, if product packaging cannot be reusable, it is important to make it recyclable to meet growing consumer demand for environmental responsibility.
Build Brand Recognition
Brand experience reminds us to make sure the logo is always incorporated in the box design. A beautiful, thoughtful design that lacks branding is missing out on an opportunity to connect with an actively engaged customer. Let's consider some obvious branded custom packaging boxes. The Kentucky Fried Chicken bucket is familiar world-wide. The bright red and white bucket is synonymous with fried chicken and connects immediately with customers. When KFC attempted to market a boxed meal, they found that the packaging failed to connect. They would ultimately introduce variants on the original bucket to reconnect customers with their brand and ultimately new products.
It is that kind of brand recognition that businesses aim for. The instant excitement the customer feels when they receive the package should nearly equal the excitement they have for the product, itself. For products that will be sold in retail establishments, that same level of recognition is important, but so are important considerations like shape and size. It pays to work with a box manufacturer that understands these concepts and can help maximize packaging for the right job.
Keeping Things Unique
Create custom packaging boxes that stand out can be easy. Even if the box is a relatively simple, rectangular cube, adding color and graphics can differentiate your product from competitors. The last thing you want is to come up with a design idea that looks directly like that of competition as that way, you will not only be losing prospective clients, but may actually find yourself embroiled in intellectual property disputes.
Some added touches like foil print, UV coatings and textured surfaces are ways to add accent to your simple shape. Product descriptions, images and benefits can help define a package's contents. They provide the customer with all the details to make an informed purchase.
Stepping Out Of The Box
Perhaps you are looking to make an extreme impression with your packaging. With custom packaging boxes, box manufacturers offer a number of interesting choices that can wow a customer. Choosing to go with a shaped box can define your product.
Round packaged, clamshells and other purpose-driven shapes are great ways to make an impression. Breaking away from the rectangular box can make your product stand out from the crowd.
That's not to say a rectangular box can't be exciting and impactful. Just by changing the way a box opens, a company can create drama. Taking a new look at the way your customer gets to your product can change how your product is perceived. Would a customer view an iPad the same if they pulled it out of a box from the top, like any generic tablet? A beautiful tray and sleeve package can create a moment of anticipation and a sense of increased value.
Even the simplest box, if thoughtfully designed can be an important part of a company's identity. Virtually everybody knows what a little, powder blue box means. The Tiffany's box could not be more basic in its design, but it is the paragon of class, style and quality. By creating a consistent, timeless design, there is instant, high-value brand recognition.
Convenience Calls
The right custom packaging boxes can be a convenience to customers. Bakeries and cosmetic companies, book subscription services and wineries can benefit from thoughtful package designs. Window boxes can put the focus on the product, itself.
Handle boxes make carrying products easy. And cushioned or crush-proof packaging can make shipping a breeze. Take your packaging game up a notch by making your boxes functional, as well as beautiful.
Be sure to consult with your custom packaging provider to ensure that any industry-specific requirements are met. They'll also be able to help make sure shipping boxes conform to carrier restrictions, like UPS, FedEx, and the postal service.
Conclusion
By taking a fresh look at custom packaging boxes options, a business can rise above the brown box. Colorful and bright graphics, new shapes and construction techniques and environmentally responsible materials have made packaging a creative part of the marketing strategy.Give a product instant recognition and identity. And the best part is, it doesn't have to be difficult, you only have to do it a little bit different from how your competitors.